The Aerospace Industry's Top Talent Hail from US University
We've always taken a keen interest in one of our partner sectors, aerospace, following the latest industry news great to see the aerospace industry hitting the headlines this month.
And we're especially pleased to see that it's what we consider one of the most important issues that has been catching the eye of industry readers: The next generation of engineers.
In the Aviation Week 2016 Workforce Study, thirty-one US engineering and defence firms, and research centres were quizzed on their favoured place in which to draw the best upcoming talent. And Penn State came out top table, being the preferred university for those entering the aerospace field.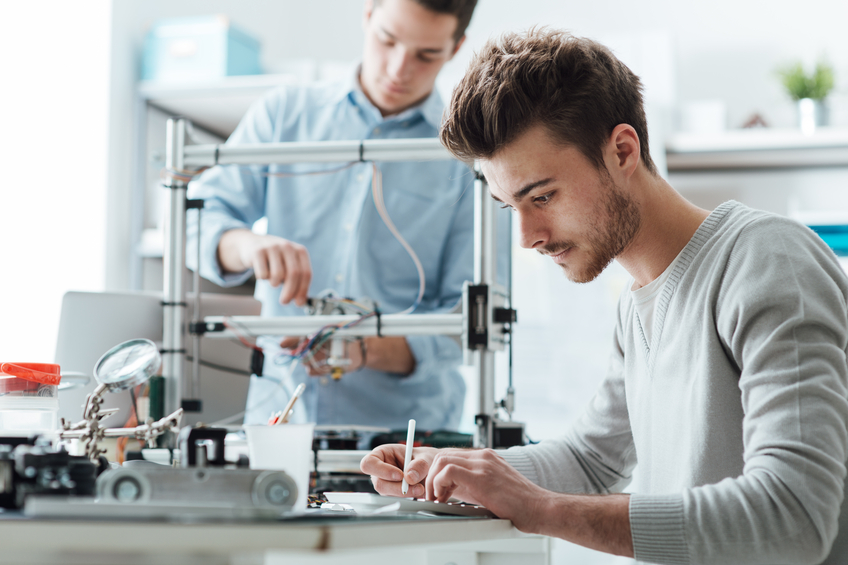 According to interim head of aerospace engineering and Boeing/A.D. Welliver Professor of Aerospace Engineering, Philip Morris:
Penn State's continued success in developing students who are sought after by the aerospace and defense industry is a reflection of the high quality of our students and the achievements of the faculty to provide strong foundations in aerospace engineering.
Getting the right people in the right jobs under the right leadership is crucial for the overall success of individual companies and the industry as a whole. So we were heartened to see that the very best and brightest engineering minds are being drawn from university.
And to all those entering the aerospace industry, whichever university your study at, keep up the excellent work.
To find out more about our involved in this crucial sector, please don't hesitate to contact us.
‹ Back to News
Contact Us