Oil & Gas Industry Products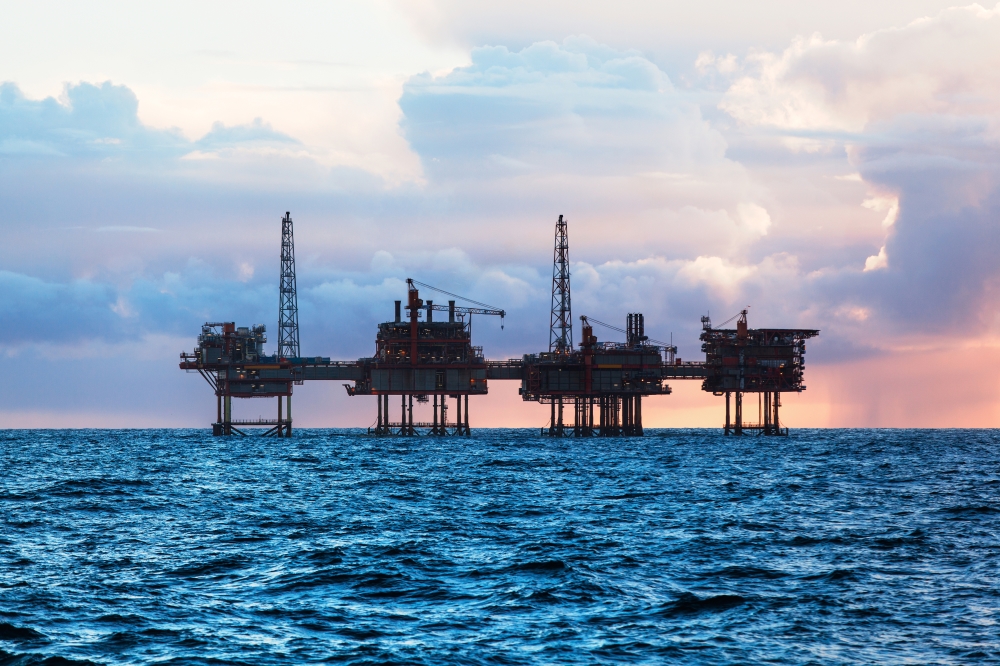 The oil and gas industry is responsible for the production of fuel, but this vast sector also extracts, refines, transports and explores – in order to meet all the different requirements of these different tasks, it's crucial that high-quality parts and components are used. Applications like heavy-duty locks, ramps and flow controls need investment castings that are durable and highly resistant to corrosion.
When choosing a manufacturer to create your investment castings, it's important that you pick one capable of producing castings that conform to the industry standards and specifications.
Investment Casting in the Oil and Gas Industry
In order to create products suited for this sector, manufacturers use investment casting as their process of choice. This is because investment casting is capable of creating products that are durable, require no or little processing afterwards, and can be used in a variety of application. The flexibility offered by the process means oil and gas businesses can easily obtain high-quality and high-integrity parts like flame and flow controls, ramps, locks, valves, and more.
These components can match the performance-critical requirements of the sector and can be manufactured in a range of metals as well, perfect for different environments and uses. All equipment used in the oil and gas industry has to be made from high-specification materials, which require extensive testing before use as well. At Dean Group, we are organised to ensure that you're getting castings that meet the exact tolerances and surface finishes – and meet all the requirements of your project.
Cast Components for the Oil and Gas Industry
At Dean Group, we design and manufacture a wide range of castings in the oil and gas industry, be it for in-land or off-shore use. We always strive to ensure that our products are of the highest quality, meet all the requirements of the sector and are delivered in a timely fashion. What castings do we produce for the oil and gas industry? Some of the products you can find when you choose Dean Group include:
Valves and valve components – these castings are crucial for piping systems used to control the flow and pressure of oil and gas. Several types of valves are used in the sector, such as ARC valves, ball valves and butterfly valves, all of which require precise tolerances. They also need to be able to withstand harsh environments for extended periods of time, meaning it's crucial they're manufactured to high standards.
Impellers – impellers usually form the heart of a machine that moves fluid via rotation, like a centrifugal pump body; impeller designs can be simple with open vanes or complex with enclosed vanes. High-quality impeller casting can produce complex shapes with high tolerances and good surface finish in a range of metals. Impellers need to be resistant to corrosion and heat, as the oil and gas industry includes heavy-duty environments.
Handling equipment – the offshore working environment often found in the sector means that the handling equipment used needs to be able to handle complex operations for long periods of time without becoming damaged. It's also important that the quality of these castings is high – whether dealing with locations that are difficult to access or regarding parts that need to be replaced quickly and efficiently, every component of your handling equipment needs to perform optimally.
Flow and pressure control equipment – for applications and settings where pressure needs to be controlled, measured and monitored on a regular basis, it's of the utmost importance that you can rely on your equipment. These components are crucial for drilling and production and help to minimise risk even in the most challenging of settings.
Filtration devices – in the oil and gas industry, crude oil needs to be processed and prepared for a variety of applications, which is where filters come in. To be able to efficiently process hundreds and thousands of barrels daily, filtration devices need to perform reliably no matter what, under the extreme conditions commonly found in the sector.
Speciality items for rig and drilling applications – just like other components used in the oil and gas industry, certain speciality items needed for rig and drilling have to follow specific – and demanding –requirements. Castings produced for these applications have to be manufactured to the highest of standards and need to be of the highest quality; only then can they ensure safety in the work site, as well as improve production and performance.
Dean Group Castings for the Oil and Gas Industry
At Dean Group, we can produce quality castings for the highly demanding oil and gas sector. Our parts also meet the rigorous ISO 9001:2015 Quality Management System standards, so you can be confident that you're getting superior products for your project. We believe in providing our clients with the highest quality casting. We can assist in the design phase to ensure your parts can be successfully and viably manufactured to the highest standards.
The choice of the material is usually dictated by the end use and end product, but there may also be other drivers such as weight, strength or castability. We have over 40 years of experience in the casting industry, so we can help you make the right choice for you – with the guarantee of high quality and accuracy at all times.
Our casting design input and simulation software will ensure we can provide sound castings; we can also advise on the various material options, so contact us today to learn more about our products or send us your enquiry to order your very own impellers.
‹ Back to News
Contact Us