Castings in the Oil and Gas Industry
The oil and gas industry is considered one of the biggest sectors in the world, and can be broken down into three key areas: upstream (exploration), midstream (transportation, storage and processing of oil and gas) and downstream (filtering and refining). The post-refining is part of the transportation and storage stage.
With an estimated 30 billion barrels of oil consumed per year, mainly by developed nations, the industry is also one of the biggest consumers of high precision castings. After all, investment castings have been used to manufacture technically-advanced components for demanding industry sectors, such as oil and gas, aerospace, defence and general engineering, where precision and quality are paramount.
Dean Group's considerable knowledge and expertise – accumulated over four decades – extends to the oil and gas market. From engineered concept to finished product, we have a longstanding reputation for producing the most complex, high quality engineered castings for the oil and gas sector.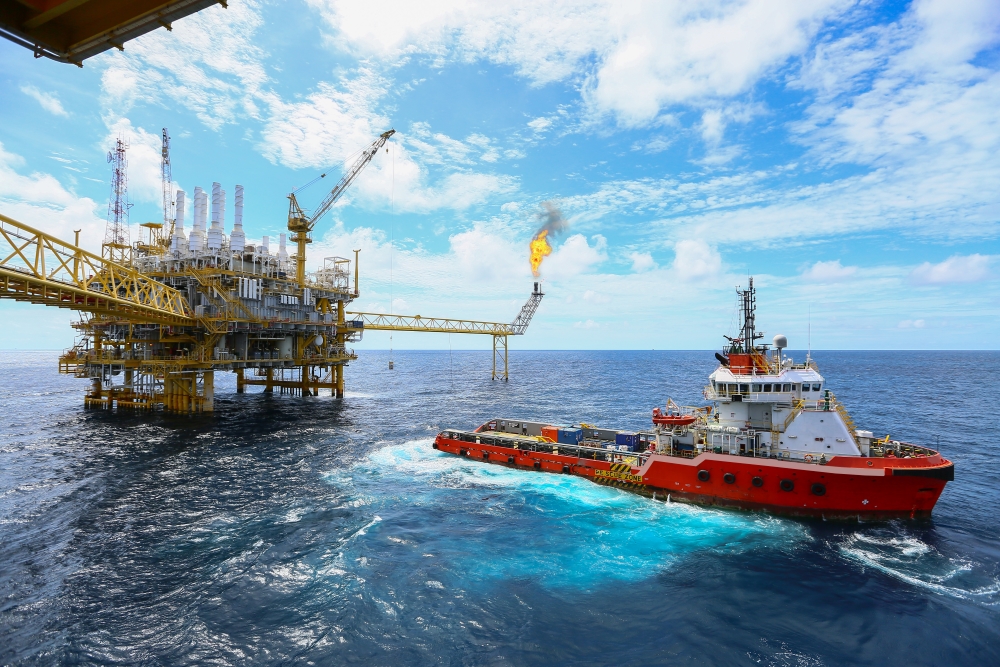 The Oil and Gas Industry
Crude oil is one of the most used and essential resources in today's modern life. Last year, in the USA, the oil and gas sector employed 880,681 professionals, a number that is expected to grow by the end of 2019. The country is the world's top importer and consumer of oil. The oil and gas industry support more than 300,000 jobs in the UK, which are spread across the country, and is responsible for exporting almost £12 billion goods and services to basins around the world.
The oil and gas industry is responsible for producing four billion metric tonnes of oil globally every year; oil also accounts for 32% of Europe and Asia's energy consumption as well, as well as 40% of North America's, 41% of Africa's and 53% of the Middle East's.
In 2018, oil output was up 8.9% compared to the previous year, although gas production fell by 3%. It's believed that demand for oil will continue to grow until, at least, 2035 with a projected use of 109 million barrels that year. The UK offshore industry are expected to extract 11.9 billion barrels by 2050 – so far, in total, 43 billion barrels have been extracted from UK waters. The new prediction, up from 8 billion, is partly due to lower production costs and technological advances.
In addition, discoveries such as Glendronach and Glengorm have raised hopes of a renewed industry with potential for new investment and exploration. The prediction is that, approximately, 250 million barrels of oil will be recovered from the area, around 5% of the UK's annual gas demand.
Castings in the Oil and Gas Sector
Castings have been used in the oil and gas industry since large scale oil extraction began. No matter the area of usage, castings have specific critical requirements. They all require the highest degree of quality, durability and corrosion resistance. The components are made from tough, high specification materials, often involving high levels of product verification and testing. Machining tolerances can be quite demanding and surface finishes are important. Lead times can be critical, and project deadlines must be adhered to.
Components for the sector must also perform in a wide range of environments. Whether it is onshore or offshore, both bring different sets of challenges which require the components to be highly durable and not break under the harsh environments. Castings need to be able to withstand cold, warm and varied temperatures, as well as abrasion, corrosion and normal wear and tear.
Many of the products that serve the oil and gas industry require parts with complex internal features to be produced in mid to high volumes. Investment casting can deliver intricate forms with these complex features that cannot be achieved by any other method.  With the ability to produce complex parts, the investment casting industry holds the key to deliver technologically advanced solutions to meet the critical needs of the industry.
You may wonder how this 5,000-year old process can create new and innovative designs capable of driving the oil and gas industry forward – investment casting can be used to manufacture a range of products used in any area of the sector, including valves, impellors and compressors, pump components, safety equipment, drilling components, detection equipment and off-shore components. Some of the most common metals used for casting these components are stainless steel, aluminium, brass, bronze, cobalt and nickel.
Because each setting is unique, so is each project; this means it's crucial that castings reflect your specific requirements. For this reason, you'll want to find a trustworthy foundry that can design and produce castings tailored to you and your needs.
Dean Group on the Oil and Gas Industry
Having worked with long standing OEMs, Tier 1s and other members of the supply chain, Dean Group International has acquired extensive expertise on serving a variety of industries. We work closely with sectors like Oil & Gas, Aerospace, Defence, Renewable and general engineering to name a few. Our castings are Baseefa- and Atex-compliant.
Our UK facilities include a premium and commercial grade investment casting and high-integrity aluminium casting line called ELITE. Utilising our innovative ELITE casting process, we can offer precise, high-integrity aluminium parts to suit your requirement, working closely with clients in the oil and gas, aerospace, military, electronics and motorsport industries – just to name a few.
We are proud to offer excellent engineering services to the industry. At Dean Group, we have some of the industries' best minds working behind the scenes to deliver the most suitable and economical engineering solutions to fit the demanding needs of the industry. We work with a number of high-profile operators in this industry and understand the importance of demanding machining tolerances, accurate lead times and timely delivery.
We also have the necessary equipment, processes and quality standards to produce castings and components for this demanding industry. Our components are quality-checked according to our ISO 9001:2015 Quality Management System and meet customer-designated international quality standards.
Contact Dean Group to learn more about how we can help bring your project to life, be it in the oil and gas industry, aerospace, military, defence or any other sector.
‹ Back to News
Contact Us