How Rapid Prototyping Assists Design
Designing any components, products, or parts is an involved process that demands review steps where you assess whether your design is working. Committing to a design without testing it will often result in significantly increased expenses as unexpected flaws may require you to return to the drawing board.
Without rapid prototyping, design is a far more complex and expensive issue. Still, with it, businesses can confidently develop their design to be the most optimal version of their intended vision. Read our latest article to discover why rapid prototyping is important and how we support it at Dean Group.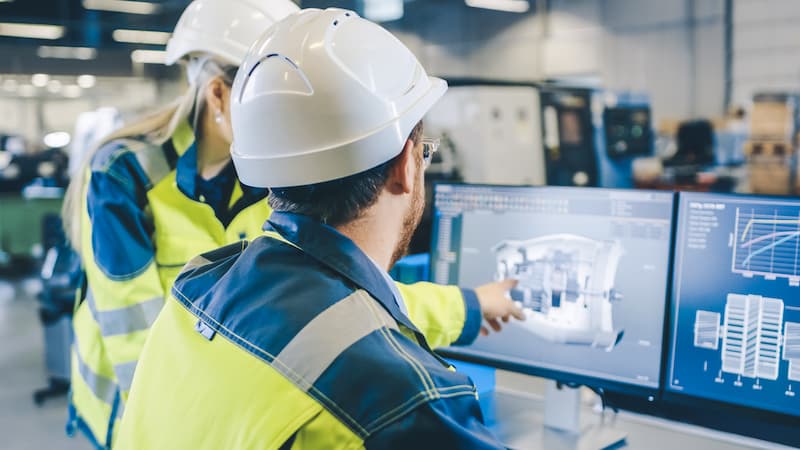 What is Rapid Prototyping?
Prototyping is a concept that can be applied to any area of product development to visualise the design and assess it to make it the best it can be. Traditional prototyping methods were extensive and expensive, but rapid prototyping enables businesses to enjoy the same benefits faster and cheaper.
Rapid prototyping is used in many commercial and industrial areas. For example, mechanical design and product design rely on this assessment stage.  Architects use these prototypes to visualise their long-term projects at the early stages and ensure every element is correct. Transport and energy sectors also use this for similar reasons as machine design, to guarantee the final result will perform as expected after the company has committed to the design's manufacture.
Benefits of Rapid Casting Prototypes
Improved product development speed: Designers can quickly create physical prototypes of their designs using rapid prototyping, accelerating the product development cycle and shortening the time to market.
Emphasis and trial and error: Designs can quickly and easily experiment with various iterations tested using rapid prototyping. They will improve their products and refine and optimise their designs as a result of this.
Reduced costs: Because it doesn't require expensive tooling or machining, rapid prototyping can be a low-cost option for product development. By making actual models, creators can distinguish and determine configuration gives from the get-go in the improvement cycle, which can set aside time and cash.
Validation of design: Designers can test and validate their designs with rapid prototyping before moving on to production. This helps ensure the finished product performs as expected and meets the specification.
Improved collaboration and communication: Rapid prototyping allows designers to communicate their design concepts and collaborate with stakeholders more effectively. Designers can share their ideas more clearly and effectively and receive feedback by creating tangible prototypes that can be handled and tested.
We believe that the most successful prototypes should be created the same way as other castings so that you can easily test their functionality and better understand how your products will perform in the real world.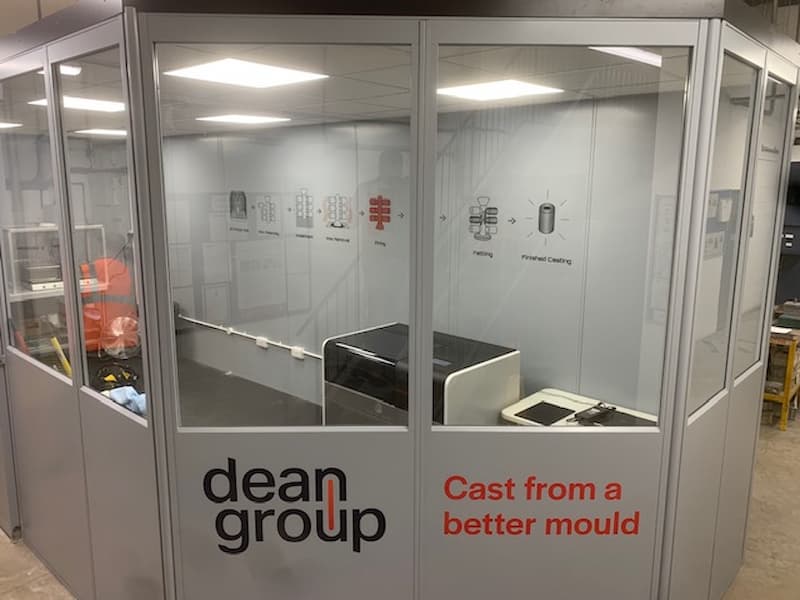 3D Printing for Rapid Prototyping
Wax 3D printing at Deangroup is a perfect example of rapid prototyping, as it allows our customers to have a product in their hands in less than 3-4 weeks to run trials and enable design confirmation.
With the Thermojet wax modelling system we use in our 3D wax printing room for casting, we will create a detailed wax prototype for your designed part to analyse and review. The model itself is built in many layers of our unique wax material based on a supplied digital CAD model. This makes 3D printing such a popular solution for developing a product, as the printer can have the simulated digital file in your hands surprisingly quickly.
The lack of large upfront costs associated with alternative manufacturing methods allows designers to learn from these initial prototypes, re-design and create a sequential, improved prototype as part of a more detailed development process.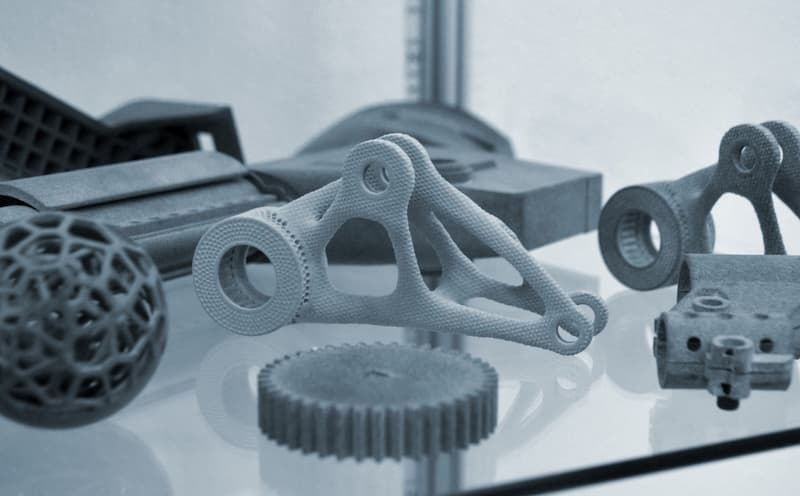 Rapid Prototyping for Product Development
A 3D model needs to be provided for our 3D printer to produce the wax parts. Not every business will have access to or the knowledge to create the required digital design, so we provide 3D model generation as part of our product development services. Our clients can supply their developed digital model or a 2D drawing blueprint that will assist with creating a 3D computer model by our expert team of engineers.
Creating the physical model is not the only element of rapid prototyping that we are a part of at Dean Group. With our variety of technical software, we will help designers optimise and improve their vision into a practical and cost-effective design for eventual production. This will include a stage preceding the previously mentioned physical prototypes called virtual prototyping.
Engineering Design Evaluations
We will help monitor and assess the key disciplines of your product creation to identify any issues that may arise and help you compensate for them. Areas such as tolerances, FEA analysis (Finite Element Analysis) the viability of the tooling design are just some of the elements we monitor to help develop the 3D CAD data needed to produce successful and repeatable parts. Additionally, digital simulations can also be conducted for designs that require high casting integrity, with the results ensuring long-term longevity and reliability for these detailed castings.
3D Printing for Investment Casting
Lost wax casting, or investment casting, is a cost-effective method of creating highly accurate prototypes of intricate metal parts. The essential concept is to create a mould that molten metal will be poured into to create the desired pieces, but this involves many steps. Creating the tooling for the mould is significantly faster and cheaper when the design has gone through a prototyping stage with our 3D printing system. This way, turnarounds are a matter of weeks rather than the far longer alternative of not using our 3D printer. Investment casting is a highly reliable and popular choice for the final creation of complex metal components, but our 3D-printed rapid prototypes help our clients develop, test and authorise their designs more cost-effectively.
Rapid Prototyping at Dean Group
At Dean Group, we specialise in the two methods most commonly used for rapid prototyping, 3D printing and investment casting. Our highly trained engineers have assisted in creating thousands of new products and components with our tried and tested rapid prototype casting services.
We create superior castings made with quality in mind, with the added bonus that designers can validate the design with increased accuracy to the final product before production begins. We put in a lot of effort to make sure you get the right options for you and your project because we know that time and money are common concerns. You can read about our work in this area in our case studies. Contact us to discover how our rapid prototyping services will help your business develop your products.
‹ Back to News
Contact Us