How Metal Casting Promotes Innovation in Architecture
Architecture has used metal casting for centuries to create intricate but practical building components. From the ornate detailing on historic buildings to the sleek modern designs of today, metal casting is a valuable architectural technique.
At Dean Group, we actively work with the architecture sector to create high-quality building castings that comply with required specifications and safety standards and even assist with the design process with rapid prototyping to help the architects achieve outstanding results. Read on to discover how metal casting helps architects enhance the design and function of their buildings.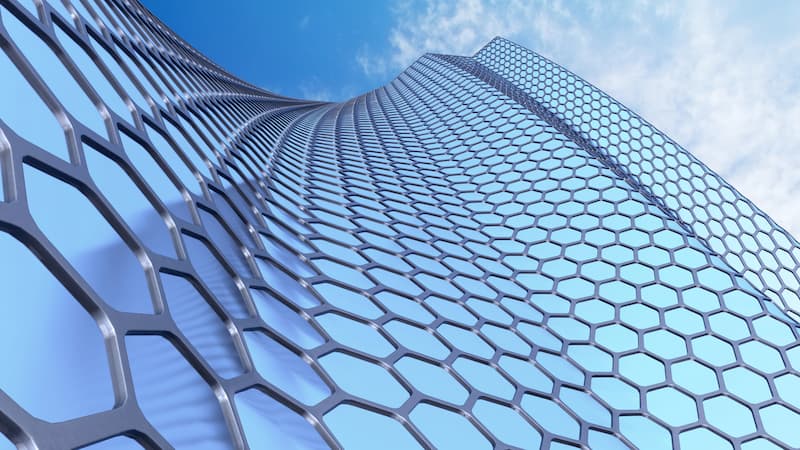 Enabling Increasing Complexity
The capabilities of metal investment casting enable architects to design complex and intricate metal components that were previously difficult or impossible to produce using traditional manufacturing methods. As a result, architects are now creating unique and innovative designs that push the boundaries of what is possible in architectural design.
Dean Groups Contributions to Spanish Architecture Castings
Metal castings for architecture enable architects to create outstanding building features that make the structures unforgettable to visitors. One specific example we are proud of is our involvement in creating the Cloud Cities in Barcelona.
Visitors in the Mirado Toree Glories observatory see Barcelona in a brand new way thanks to the interactive art installation inside. This culmination of Tomas Saraceno's vision for a building feature included 1,200 panels and 6,000 node connectors, and many other elements perfectly designed to seemingly float off the ground. Our expert team made the entire installation out of wax 3D prints in its design stages.
Additional global examples of architects embracing architecture building castings are the V&A Dundee Museum in Scotland, the Hanoi Museum in Vietnam and the Louvre Abu Dhabi Museum in the United Arab Emirates. Whilst we were not connected with these specific examples, we know from our experience in Barcelona and other locations that our metal casting processes are highly useful for architects.
The efficiency of our processes allows architects to prototype and create components that fit together seamlessly, making a more cohesive and polished final product.
Architecture's Relationship with Metal Casting
Metal casting is a versatile manufacturing technique used in many areas of building design, prototyping, and construction. In addition to enabling complex designs, metal casting also offers a high degree of accuracy and precision required for a wide range of building elements. It is used to create many intricate decorative elements, such as:
Metal door handles
Balustrades and bannisters
Window frames or panels
Fountain internal components and decorative items
Light fittings
Cast components are also used for more functional elements where durability, reliability and strength are essential. These will include:
Column supports clamps
Component connectors
Lift interior components
Handrail glass clamps
Metal castings are also frequently used in the HVAC and plumbing systems of a building to create valves, fittings, and other essential components.
The possibilities of investment casting are limitless within architectural design and construction, which is why it is a popular choice for many architects, such as Thomas Saraceno's Cloud City in the Mirador Torre Glories in Barcelona, mentioned earlier.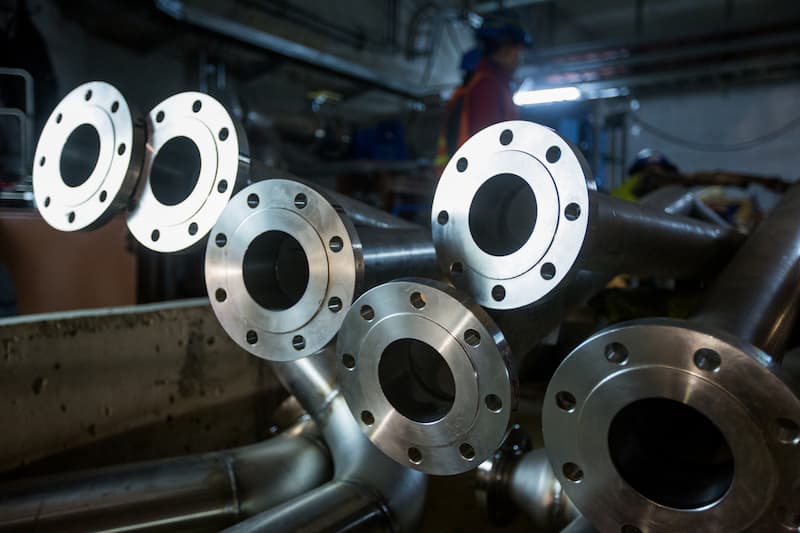 Rapid Prototyping Architectural Designs
Metal casting is not limited to the final manufacturing of building components. Many architects use our rapid casting prototyping services to create high-quality, accurate test pieces before finalising their building plans. This provides a safe method for architects to assess their ideas and assess them for aesthetics, durability, and any required building regulations. The speed of rapid prototyping also encourages architects to experiment with innovative designs, as they can generally observe the results within 3-4 weeks. Below are some example prototype procedures architects use regarding building metal castings.
Prototypes and Simulation Testing
Using 3D CAD designs and simulations for metal castings is a popular testing service we provide for architects because it offers several benefits. First, it enables architects to create complex, intricate designs with high accuracy and precision.
Second, it allows for quick design iterations and modifications, reducing the time and cost associated with traditional design methods. This is especially apparent when combined with our in-house 3D printing for metal casting. Our Thermojet wax modelling system is the future of rapid prototyping as it allows our architectural clients to have a physical model of their supplied CAD file within a remarkably short time. This test piece can be analysed, reviewed, and modified with further iterations. This was especially useful to the team working on the Cloud Cities installation in Barcelona that was mentioned earlier.
Finally, computer simulations can be run on 3D CAD models to evaluate the behaviour of the metal casting under different conditions, such as wind shear and load strengths, ensuring that it meets the necessary safety and performance requirements for architecture.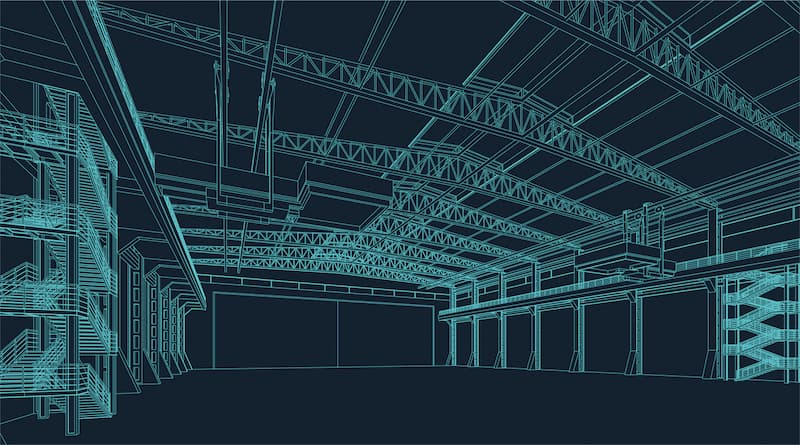 NDT Testing
Non-Destructive Testing services (NDT) is a critical process used in the quality control of architecture-related metal castings. NDT techniques allow inspectors to evaluate the integrity and properties of metal components without causing damage to the casting, ensuring that they meet the required specifications and standards.
Mechanical and chemical NDT techniques include:
Ultrasonic testing
Radiographic testing
X-Ray testing
Magnetic particle inspection
Coordinate Measuring Machine testing (CMM)
With these quality control analysis tools, inspectors will detect defects or flaws in the castings without damaging them. This process allows architects to test and refine their designs without creating new prototypes, saving time and resources in the prototyping process.
NDT is especially important for metal casting architecture prototypes used as structural components or essential building design elements. By ensuring the quality and safety of these prototypes, architects ensure that the final design is visually stunning and meets the necessary structural requirements.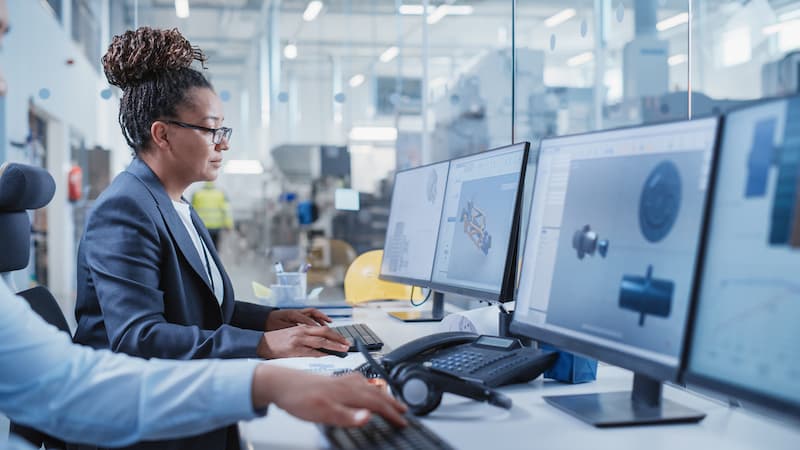 FEA Testing
Finite Element Analysis (FEA) is a computational method used to analyse the behaviour of a component or structure under different conditions, such as stress, heat, and vibration. It is a valuable tool in architectural design and testing as it will reveal potential flaws that must be addressed.
FEA is particularly useful for metal casting prototypes used as structural components in architecture, such as columns or beams. By simulating and analysing the behaviour of these components under different loads and stresses, architects can ensure their design is the best it can be whilst adhering to required safety standards.
Metal Casting Services for Architects at Dean Group
From our advanced UK casting foundry, we create castings to the highest accuracy and precision for any application, including architecture projects. We embrace the unique nature of one architect's vision compared to another, which is why we offer a bespoke service with our elite, premium and commercial-grade techniques and have access to a broad range of materials for:
With our world-renowned investment casting processes, you can be confident that you'll be happy with our results, whether you're exploring your prototypes or creating the final product. We pay close attention to every detail, ensuring that your casting is not only perfect but also visually stunning, enhancing the overall design of your architectural masterpiece. Contact us to discover how our metal casting operations will help you with your building.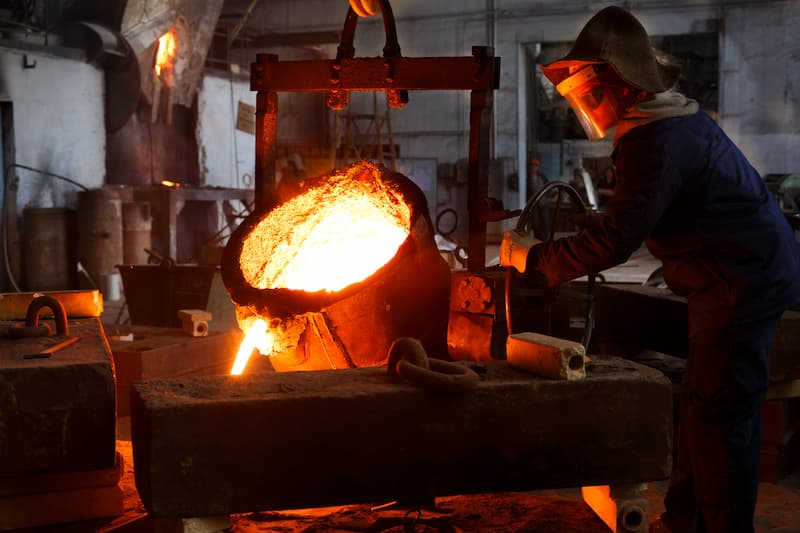 ‹ Back to News
Contact Us