How Dean Group Invests in People
At Dean Group, we're proud of our investment to help people get into a role they love and develop their careers further.
The UK manufacturing industry sits in the midst of one of the most significant skills gaps it has ever seen. 85% of businesses were seeing the strain of the lack of skilled workers last year, and it is not getting much better as we find our way out of the shortages that the pandemic brought us.
At Dean Group, our employees tend to fall within the 50+ age bracket, offering the technical knowledge and experience that comes with between 20 and 30 years in the manufacturing business. However, it also necessitates finding new team members as many of ours are nearing retirement, and we will need fresh faces to continue the tradition of quality investment casting we have developed.
We work to offer these new faces as much through career progression as possible. With in-house training and apprenticeships, we invest in and deliver new opportunities for our team..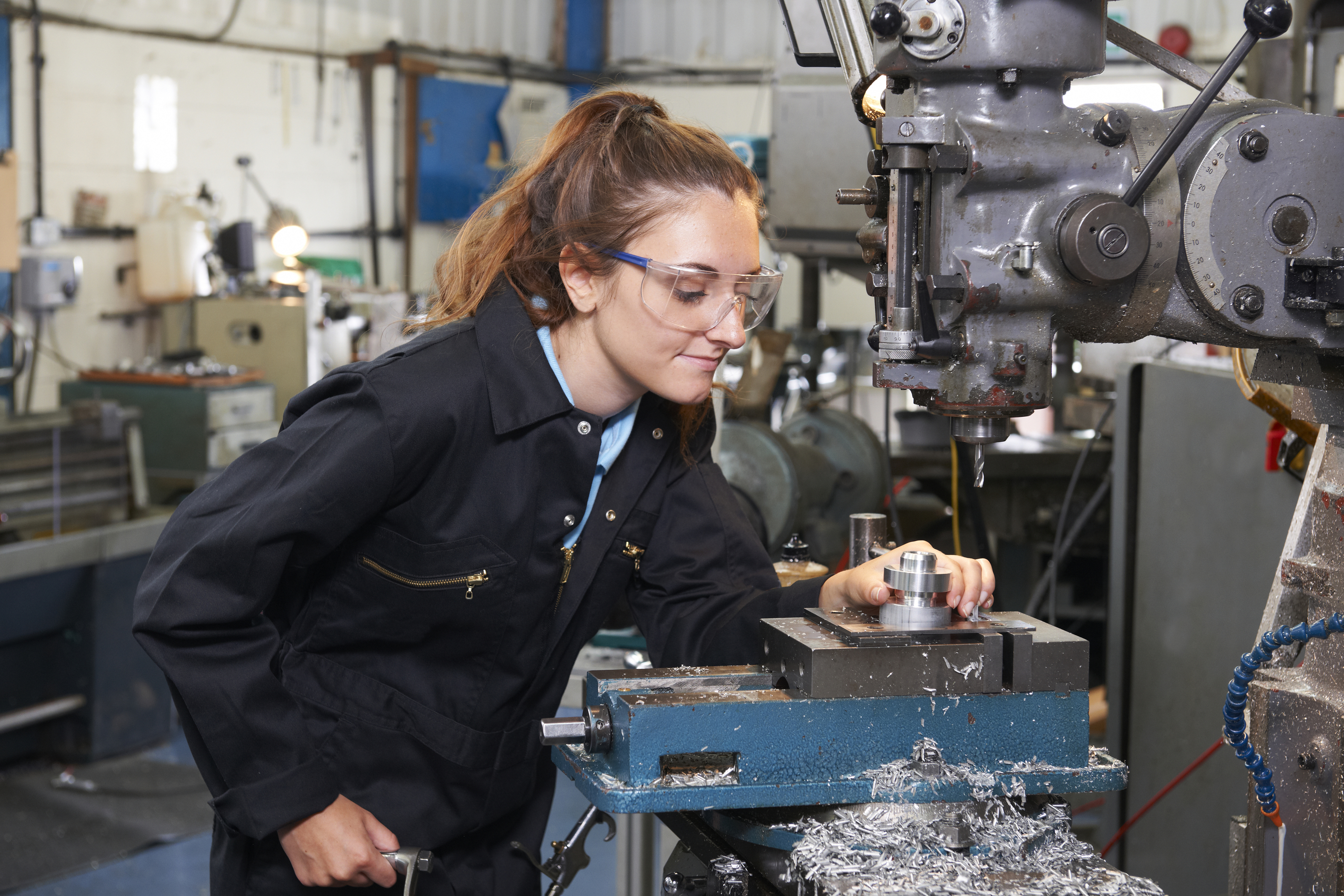 Apprenticeships and How They Help
There are more than 78,000 apprenticeships open to the UK population, spanning industries within science, technology, engineering and maths. These apprenticeships offer a pathway into their desired industry that is open to almost anyone. While there is a lower age limit of 16, there is no upper age limit. So by offering apprenticeships through your company, you can help someone start their career from the day they leave school or change from a job they aren't enjoying to one they love part way through their working life.
Apprenticeships offer a hands-on way of gaining experience and developing knowledge that can't be taught in a classroom. In addition, the unique ability to shadow someone with years of expertise in the industry offers confidence that can't be taught and what's more, they mean the employee is paid while they learn the ropes.
The Role of Apprenticeships at Dean Group
Many people consider apprenticeships to be only for the younger generation. However, we see the benefits of opening these up for all ages to fill the skills gaps we have within the business. Our apprenticeships are not only open for new people joining the business but also to those within our team already.
We currently have two apprenticeships in place. While neither are working directly on our casting foundry floor, they provide valuable professional service skills to the company in Accounts and HR.
In accounts, we have a level 2 accounting apprentice who joined the company in 2021. Helen attends the local college on day release every week to work on her coursework and attend seminars that will offer her vital training so she can deliver her work at Dean Group. We've laid out a plan for Helen to progress within her career and develop her Level 4 in accounting and beyond.
Our HR Manager, Sara Kennedy, joined the company 15 years ago, working in the accounts department and made the move to HR 7 years ago. We helped Sara's development by offering the time and in house training required to make the departmental move, and since then Sara has begun her Level 7 CIPD apprenticeship in Senior People Management.
By investing in these roles, we have developed an environment where our team can see that progression is always possible and something to desire.
What Our Apprentices Think About Dean Group
When discussing joining Dean Group as an apprentice, Helen said, "Starting at Dean Group was great. There was a two week period when I did a meet and greet with all the different departments; those I would be working with closely and those that weren't directly related to my job. That really helped as everyone was so friendly. There is a great atmosphere within the team too. Getting to know each department helped me understand the business well."
Sara said the company's support is brilliant when discussing her role. "I work full time but have my training time factored in each week so that I can work on my course. My apprenticeship is online and a lot of work as it's the equivalent of a post-graduate degree, yet my Wednesday afternoons are assigned to training, so I have the time to work on it."
"The directors understand why this training is essential, and we work together to tailor my learning towards aspects that will benefit the company as much as my career. As the course is strategic rather than practical, I have been involved in helping the company update processes for HR and recruitment, which has been really great for learning. I didn't realise that apprenticeships were available to people my age, but they are and are really beneficial. I would say to go for it if you get the chance, as its such a rewarding process and helps build career progression no matter what level you are"
The Future of Our Apprentices
Sara is working in a managerial role, offering a great benefit to the directors when it comes to updating processes and improving the working lives of our staff. Her future will involve helping Dean Group build upon our offering as a company and delivering more of the investment in our team.
The plan for Helen is that she will be with us at Dean Group for another two years, working towards her Level 4 qualification. There is a mentorship programme in place for Helen and a clear career path to aim towards.
We are also now planning to bring apprentices into the business on a technical level, and we have the mentorship available for them to learn to the best of their ability.

Our Role in the Future of Investment Casting
We believe all industry professionals have a social responsibility to bring new talent into the industry and the workforce. By nurturing your staff, investing in them and helping them develop, you can help bridge the skills gap within manufacturing and beyond.
Many believe that by taking on an apprentice, you gain a lifelong employee who must stay with your business. But that's not the case here at Dean Group.
We want to bring people into roles that they love and open up their careers to a path they want to take, whether that is here or elsewhere in the investment casting industry. By giving team members the best start and offering them the progression they desire through training, you show you are behind them no matter what. That's important not only from a business but from an industry point of view.
If you are looking for an apprenticeship, or wish to start a career within the investment casting industry, keep a close eye on our careers page.
‹ Back to News
Contact Us