Dean Group: 50 Years of Manufacturing Excellence
Dean Group has been supplying high-quality metal casting for many industries for decades. From oil and gas, rail, electronics, renewables and more – and we have just reached our 50-year landmark! That's five decades of working with numerous industries across the UK and beyond. When reaching such a prestigious landmark as a family-run business, it is natural to think of the past and the long journey we have taken to get here.
Dean Groups Origins
In 1972, Dean Group's first facility was built in Stretford when founded by Ray Dean. From this initial facility, our team's expertise and potential grew significantly. In the early 1980's Ray Dean was joined by his children, Christopher and Carol Dean.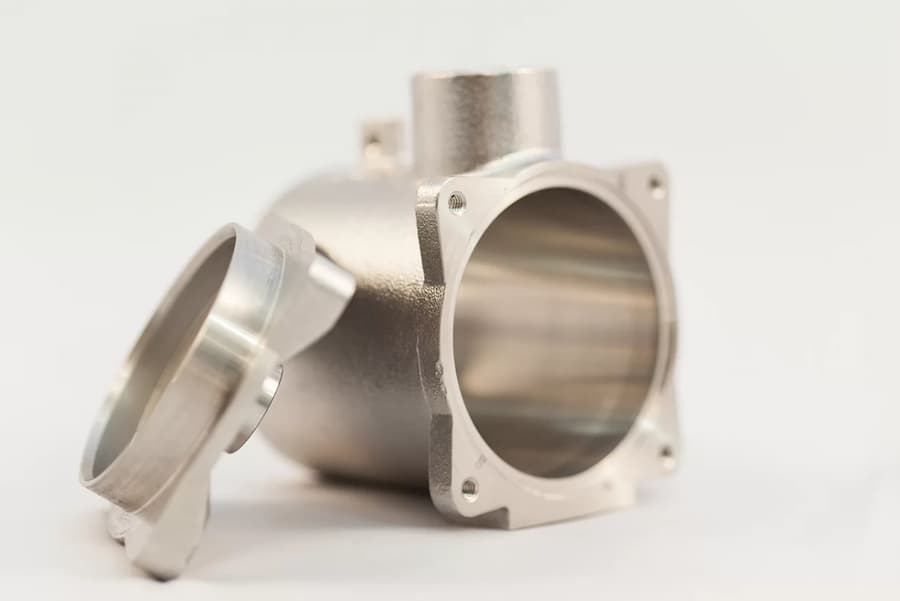 New Facility
After almost a decade at the Stretford foundry, it was time to invest in a new facility to support the business growth. The new facility in Irlam, Manchester, was a purpose-built factory to produce the highest quality castings. The company developed and improved every level of its daily operations from this new location. This investment accommodated our new methods and equipment, improving our efficiency dramatically.

Dean Groups Digital Revolution
During the 1990s, technological advancement was at the heart of the company. As the new millennium approached, we implemented an increasing number of technological upgrades, including a bespoke Unix production, purchasing and estimating system. In addition, technology was changing dramatically across the entire manufacturing industry, and to stay ahead of the curve, we had to explore what would become modern casting techniques such as metal injection moulding and automated wax injection.
In 1995 we converted to water-based ceramics from our original alcohol choice to meet new environmental legislation. 1996 was a significantly important year for Dean Group as we implemented an automated robotic system to accommodate the larger castings we were producing. These larger castings require heavier moulds; by choosing this automated robotic shell production system, we increased the efficiency of this process. Additionally, we helped our engineers maintain their physical health whilst increasing the size of the mould shells we could produce. Finally, 1997 brought CAD technology to our company and enabled us to create even faster prototyping for our clients.
Dean Group in the New Millenium
The new millennium opened up a wealth of opportunities for us to continue expanding and improving our operations; the new decade also brought some new challenges. 2002 was a particularly important year for us as we added international contacts in China to our collection of material suppliers. Unfortunately, 2005 almost brought disaster to our company as a rogue lightning strike risked destroying all our data in the building. To prevent this from happening again, we implemented a bespoke MS access database system to manage production control, quality and estimations.
There were many changes in 2007 when Manchester Investment Castings was rebranded into the company we know today. The changes we made were in relation to an ever-changing marketplace, and our response was to develop a range of new products and services for our clients. The rebrand from Manchester Investment Castings to Dean Group International emphasised our goals of expanding beyond our established investment castings. However, one thing remained the same then and now, our commitment to technological innovation and superior quality of service.
During the next decade, we thrived as we continued improving, growing and adding new processes to our catalogue of work. In 2010 we won the Salford Business Award for technology in recognition of our work to upgrade an Access database that controls stock and quality control. We also added a new aluminium melting facility and microscopy laboratory in 2013, shortly after our 40-year celebrations. This pattern of success continued throughout the years to the present day, with Dean Groups' sales drives creating a 300% increase for our UK manufactured goods.
The Future of Dean Group
Dean Group continues to thrive thanks to the innovation of our team members and the consistently high quality of our castings. For example, This past year, we made an impressive addition to our facility's collection of equipment with a brand-new 3D printing room for investment casting.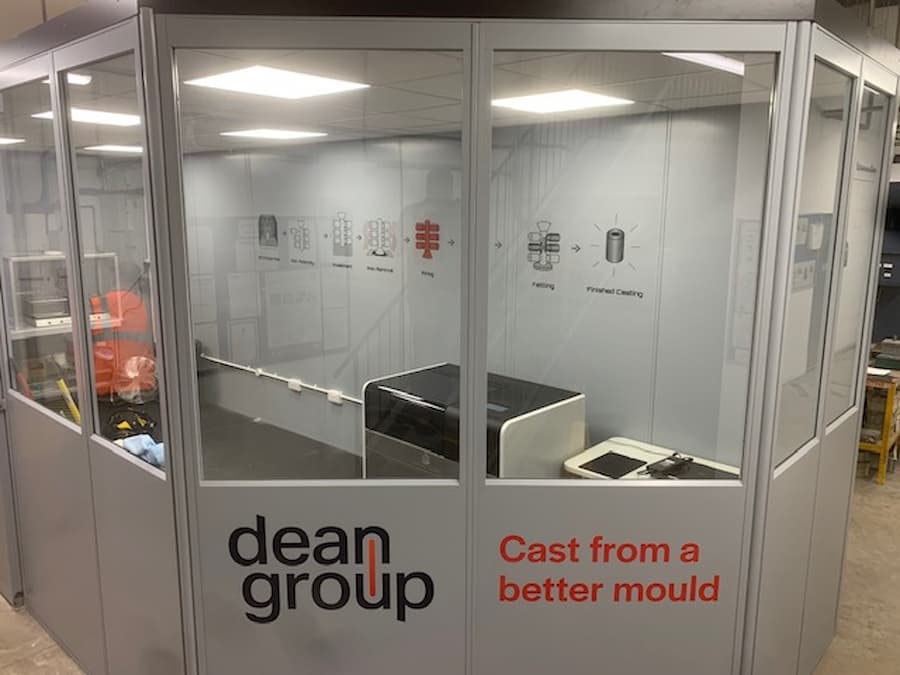 We work with a wide range of stainless steel and low and high-alloy materials, in addition to nonferrous alloys from aluminium and copper-based metals.
The Dean Group name inspires the ongoing investment of people, methods and equipment developed over several generations of the Dean family. Our strong family values promote an honest, open discussion with our clients regarding their needs. Reaching the 50-year mark naturally led to a reminiscence of the past and our journey to this point, but it also makes us consider the future.
We plan to continue being one of the leading metal foundries in the UK for the next 50 years at least. Our future strategies involve continuous development and diversity of our various manufacturing processes and methods. Additionally, we are working on a plan of growth through global expansion so we can offer our premium-grade investment castings, die-casting services and much more to clients across the UK and the world. Contact us if you have any questions about our range of services.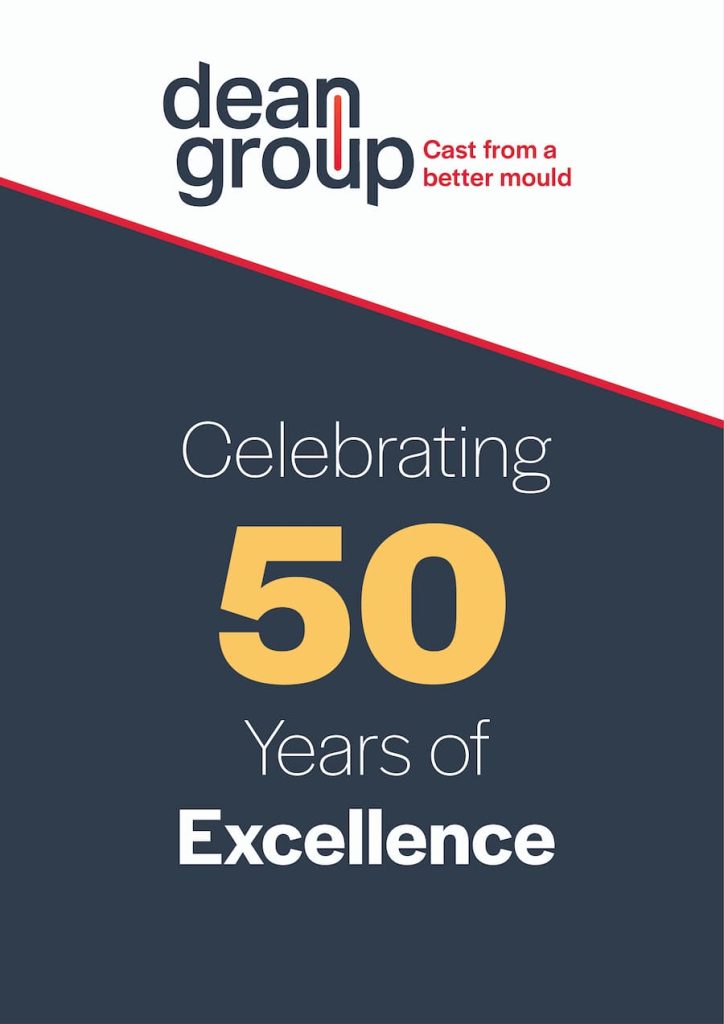 ‹ Back to News
Contact Us