Network Rail is Replacing Copper with Aluminium in Their Cables
Network Rail is looking to replace their copper wiring with aluminium one in an attempt to reduce overall costs. With news that rail fare prices are set to increase a staggering 3.6% in 2018, the subject of cost reduction in the rail industry has never been a more important topic for discussion.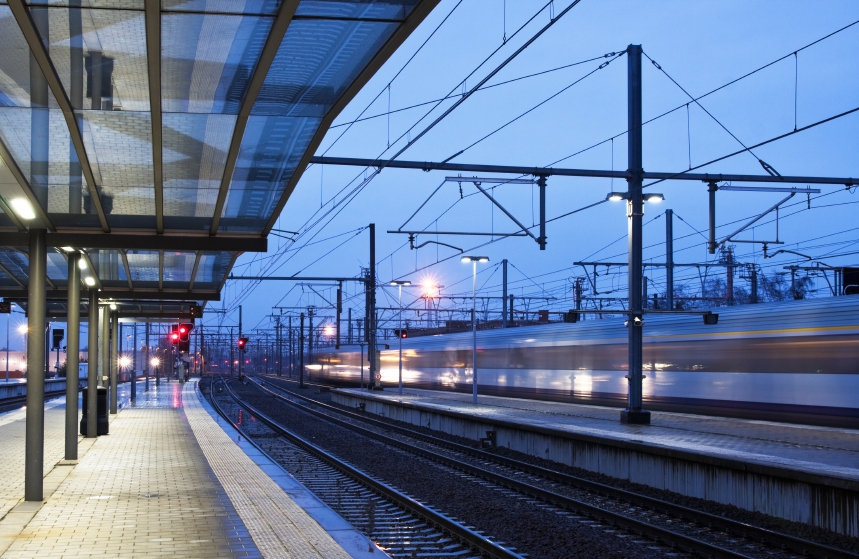 The company's money-saving scheme is set to transform the industry by removing copper from the power cables and replacing them with aluminium, which is also a conductive metal but a cheaper alternative at £1.50 per kilo, compared to copper's £4.50 per kilo.
In order to reduce this cost, Network Rail is altering their three-core signalling power cables to two-core – this means they're removing the dependence on the earth conductor. The electrical equipment will be double-insulated and metal structures will be earthed locally, which cuts down the amount of cabling and copper needed by a third.
This is called a Class II system.
Aluminium cables have been manufactured for more than 80 years, so they are not new. They are not used as often as copper for commercial and residential properties, with the main users of aluminium cables being electrical companies. Aluminium cables have a resistance of 1.6 times greater than that of cables with copper conductors but are less expensive, so thousands of tonnes of copper have already been removed from rail cables and a lot of money saved.
Class II power distribution systems do not depend on automatic disconnection triggered by earth fault current flow. It's the equipment provided for this endeavour that will fit this system's requirements. Over the last five years, more than 6 million metres of Class II signalling power cables have been installed.
According to Nigel Edwards, professional head of power distribution HV/LV at Network Rail, "we can't just get rid of copper by just replacing it with aluminium. That's what's different about this work stream. It's a complete system overhaul that allows us to look at the wider implications of the removal of copper. There's a new set of design rules which will be underpinned by a new system design strategy. As part of our engineering work, we have prepared a case which demonstrated that what we're proposing is safe, operable and maintainable and will give an asset life exceeding 40 years."
This means more safety too, as well as a cost reduction. Seeing as British Rail has already introduced aluminium cables in the signalling power supply systems in the 1970s, which are still in operation even after forty years, it's fair to say that aluminium can indeed last for a very long time and be a good investment.
At Dean Group, we like to stay on top of all relevant news to the industries we work with, so watch this space for more pertinent news about the rail, aerospace, automotive, and more, industries. Alternatively, contact us to learn more about our investment casting processes and how they can benefit your project.
‹ Back to News
Contact Us