Electronics Casting Materials and Processes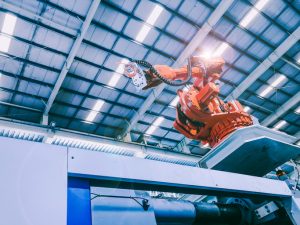 At Dean Group, we help you determine which materials will work best for your product. Often, for electronics castings, our copper-based alloy investment casting and ELITE aluminium investment casting processes offer the ideal solution. The process delivers castings that are perfect where weight, strength and casting soundness are a concern, and components that are gas-tight with high range tensile results.
We can discuss our processes in more detail and allow you to choose the one that will benefit your project the most when you get in touch. Our premium grade investment casting and commercial grade investment casting processes create castings with high accuracy, design flexibility, consistency and repeatability, low initial tooling costs, and so much more.
Why Choose Us for Your Electronics Components?
We know that precision is especially important in the electronics sector, so it is essential that castings are the correct size and specification for the end part. This is why you need a reliable casting foundry to provide your electronics parts.
We take time to dedicate the attention to detail that every project needs from the start. We know that if just one piece is out of place, the production of the whole equipment can be disastrous, so you can count on us to deliver high precision castings every time.
We have many years' experience in delivering components for the sector and we're committed to offering the best castings to all our customers.
In our gallery, you can find examples of parts we've created for the electronics industry. When you choose us as your component manufacturer, we provide you with the ideal castings for your electronics project, with fast lead times and durable castings (which can be catered to any need).
Speak to Dean Group Today
If you're interested in castings for the electronics sector, contact us to learn more about our services and how we can help. We can also answer any questions you may have about our processes and the materials we work with.