Exciting Changes at Dean Group
Just as our industry is undergoing a great period of change – driven by rapid technological developments – so are we at Dean Group International, driven by our determination to ensure the security and longevity of the business.
On July 1st of 2018, Graham Stubbs became the Managing Director of Dean Group, taking on the role that had been Christopher Dean's since 1995, who has now become the Chairman.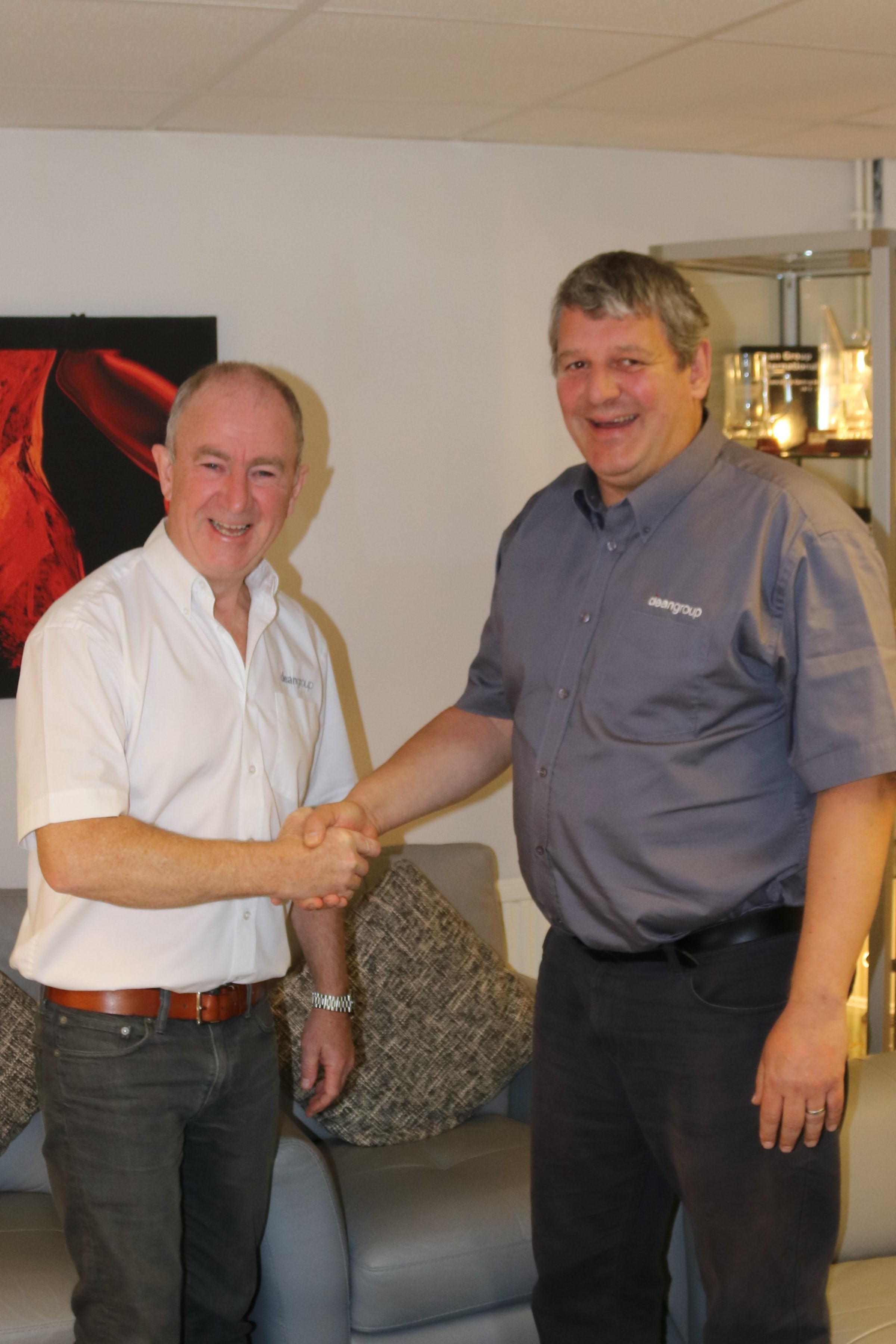 This decision has been in the making for a while, and we couldn't be more thrilled about what it will mean for the future of the company in the manufacturing industry.
Graham has been an invaluable member of the Dean Group team since he joined us in 2013, working through to Operations Director and proving himself to be an effective, passionate and fair leader. All of this, combined with Graham's fantastic ability to plan the company's strategic policies, meant he was the perfect choice to step into the role of Managing Director.
Every decision is made with our customers in mind and this was no different. After all, even though Graham may not have had many direct dealings with clients in his previous roles, those who worked with him will positively testify to his exemplary commitment to customer satisfaction. As the new Managing Director, Graham will be more focused on our clients and will work closely with the Sales and Marketing teams to ensure Dean Group continues to offer the best support.
While Christopher will be reducing his hours within the company, he will be supporting Graham as he takes on the responsibility of the day-to-day running of the business, both during this transition and into the future. Dean Group is Christopher Dean's passion after all, and he has no intentions of retiring completely. In fact, he will continue to support the wider company in his new role as Chairman.
We believe it is also very important to everyone here at Dean Group that the next generation of our staff is properly mentored so we can continue giving the best possible service to our customers. This includes Christopher's youngest son Sam and nephew Jack. We strongly believe this can help us to continue adapting to the everchanging demands of the market and the industry.
At Dean Group, we're delighted to be making this announcement and eager to see what the future holds. We thank all our customers and suppliers for their continuous support and we invite you all to look forward to an ever brighter future with us.
‹ Back to News
Contact Us