Dean Group's Investment in Technology
UK manufacturing is undergoing a period of change. The constant technological advancements present in every sector mean businesses have to work smarter, be more efficient and, of course, be prepared to innovate. At Dean Group, we believe that technology enables growth and allows manufacturers to embrace new opportunities; delaying investment may very well mean getting left behind in an ever-evolving industry.
Due to this, we're continuously investing in technology in order to deliver better services and products to our customers. So, how is Dean Group ensuring we stay up-to-the-minute on the latest advancements?

Investment in Information Technology
Today's manufacturing requires businesses to juggle conflicting demands. Be it increased product flexibility, higher quality and shorter turnaround periods, manufacturers have to continuously evaluate their strategy as well as the processes required to guarantee everything runs smoothly. In order to do this, having the correct information in a timely manner is key; this is where information technology comes in.
Making sure this information technology is integrated into your vision is also crucial, given that it helps to future-proof your business by enabling it to withstand an increasingly demanding industry and society. Manufacturing is, by definition, incredibly dynamic, so this integration can be a challenge when things are constantly in flux.
At Dean Group, we understand this very well, which is why we've been investing heavily in information technology, which allows us to streamline our operations and provide even better results to our customers. We've been moving from legacy systems to just one platform across the business; this has meant investing in EFACS as our enterprise resource planning (ERP) system and CRM system and, after a successful move of core systems to this platform, we are now continuing to move the remaining data.
Adapting to Changing Technological Demands
As we mentioned above, manufacturing is ever-changing and driven by rapid technological development; businesses need to be able to keep up with the many requirements of the market in order to remain relevant and competitive. Change is inevitable, so it's crucial to know where the market is heading, not just where it is at the moment. Being ahead of the curve allows you to offer new services, handle an increasing volume of work, become more innovative and offer a faster turnaround to clients.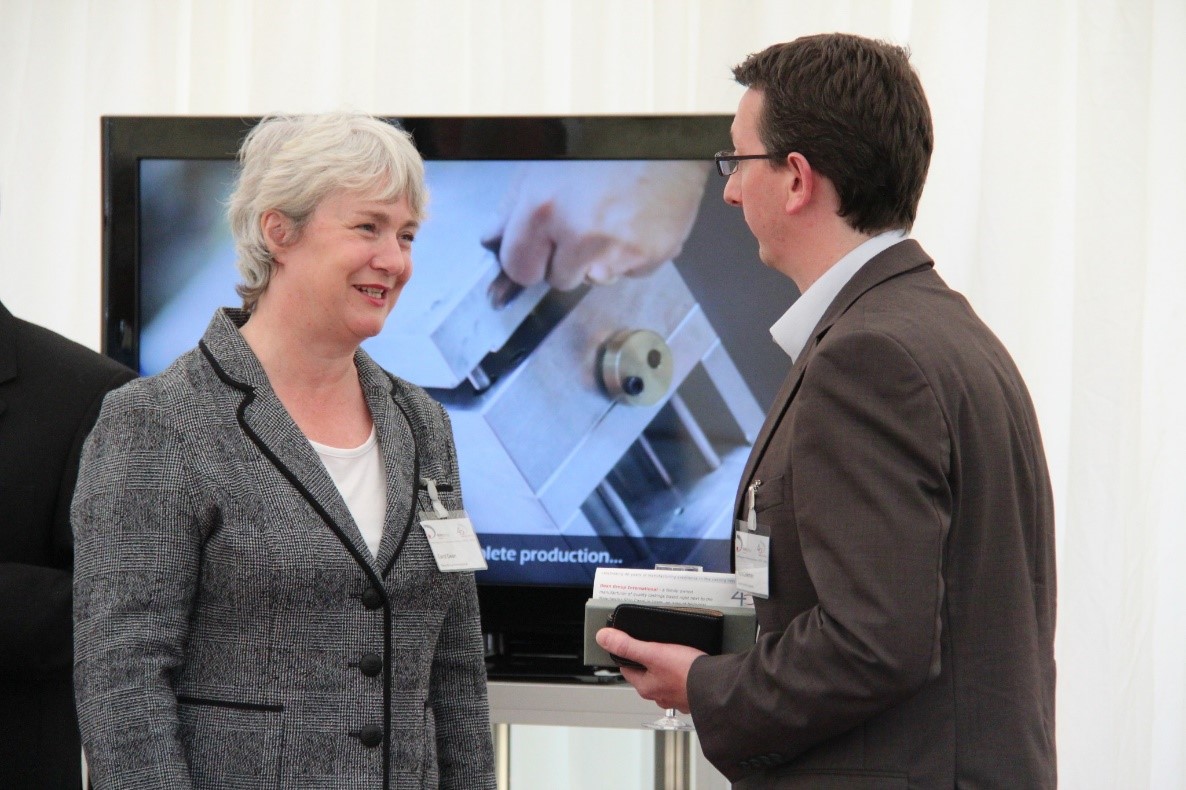 Dean Group works with a variety of industries and sectors, so we understand how important it is to be able to keep up with and to adapt to the changing technological demands of our customers (and the sectors they work in). We cater to industries such as aerospace, oil and gas, renewables and general engineering, among many others.
All of these markets bring with them different technological challenges; sometimes, this means investing internally to be able to cater to them and, other times, it means going externally to supply partners who can help Dean Group in providing the complete service. We only work with reliable partners who understand these demanding challenges and work as a team to resolve them.
We believe that being flexible allows manufacturers to deal with both predictable and unpredictable change, as well as the issues they may cause. By adopting the approach that change is constant, businesses can more easily take advantage of opportunities and control threats. A huge challenge to flexibility is relying on outdated ERP systems; legacy systems can hold manufacturers back and make it more difficult to scale production to reflect customer needs. This is a major reason why we are moving on from our own legacy system at Dean Group.
In order to keep up with our customers' technological needs, we also run an internal process in order to manage client requirements with the best possible solutions. This process begins at the design stage; our design team has many years of experience and knowledge and only go back to customers with design improvements that deliver both quality and savings for their business.
Investment in People
The UK is currently the world's ninth largest manufacturing nation, employing 2.7 million people and contributing £6.7 trillion to the global economy. To continue ensuring this status, manufacturers need to invest in people. Skilled manufacturers are in demand, with the industry facing a deepening of the skills gap. Older professionals are retiring and there is still an insufficient number of properly trained young employees entering the workforce. To be able to meet the country's manufacturing needs and bridge this gap, the sector would need approximately 186,000 skilled people every year until 2024.
To combat this, many businesses are establishing their own training schemes, including Dean Group; in fact, we take training and development very seriously. While we believe that investing in technology is crucial, so is making sure people have the right training to work with this technology. Dean Group map competencies for all of our employees and invest in training whenever it's required; this could be bringing the workforce up-to-speed with changing technologies or training management to tackle these issues. No matter the requirements, we build training into our business plan and make sure to prioritise it.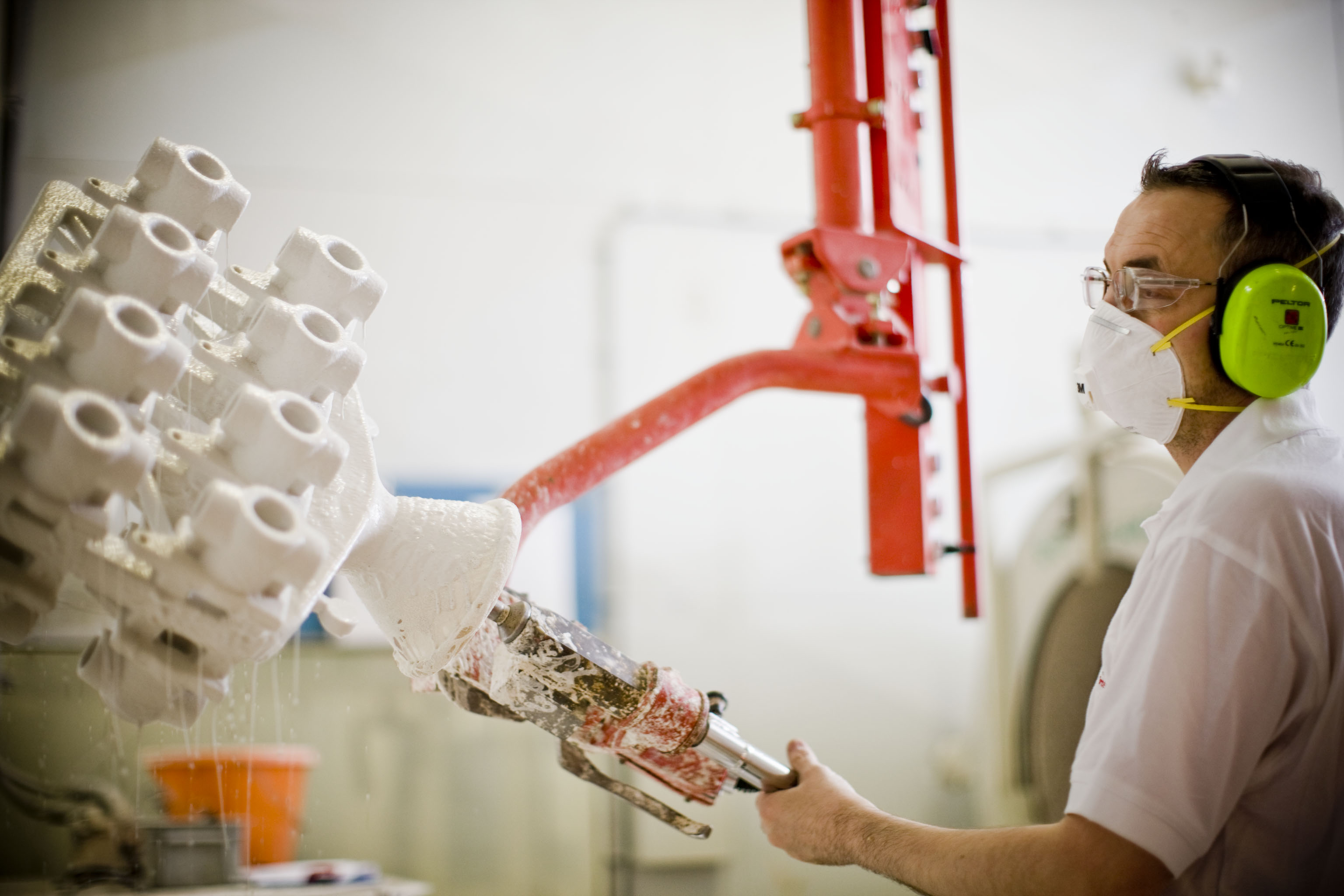 As an investment casting company in the manufacturing sector, we know that doing the same things over and over again will only get us the same results. If you want to change with the tides, you must change as well, especially if you want to even the playing field with your competitors.
Today's pace means investment in technology is no longer just a one-off, but a long-lasting commitment, as well as the only way to stay one step ahead. As manufacturing becomes more efficient, customised and automated, businesses across all manufacturing sectors need to embrace new technologies to evolve and reach their potential.
‹ Back to News
Contact Us