Investment Casting in the Military and Defence Sector
The military and defence sector is key for the UK. According to the Ministry of Defence, the priorities of the sector from 2015 to 2020 are to protect its people, project its global influence, promote its prosperity, transform the way they do business and support the delivery of Brexit.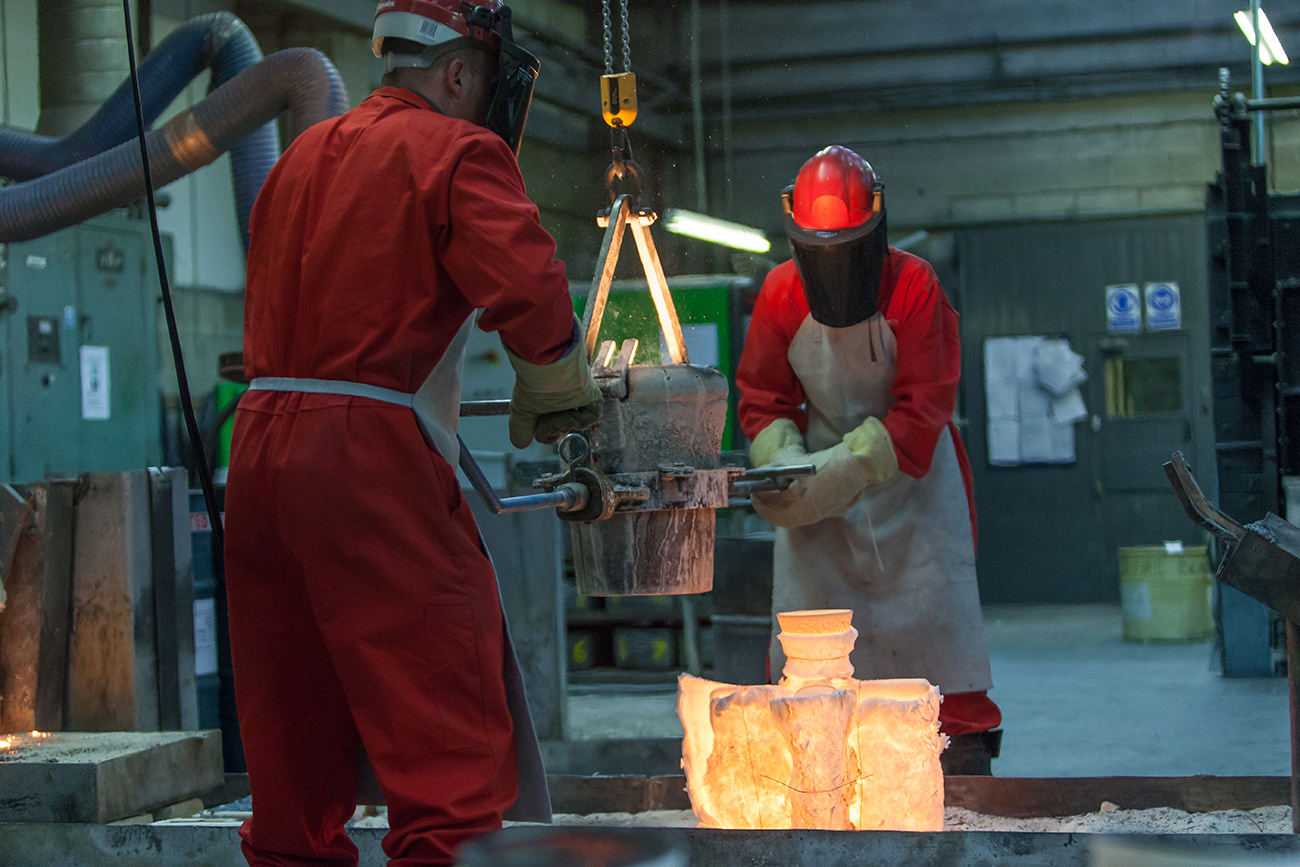 In order to achieve all of these goals, the sector depends on quality castings in order for people to do their job well. At Dean Group, we take our clients' requirements and needs very seriously by providing only the highest-quality castings manufactured through the best investment quality process.
So, investment castings are crucial components in the military and defence sector, as they are versatile and capable of being used in a variety of applications.
Meeting the Demands of the Military and Defence Sector
The UK military and defence sector is one of the strongest in the world. It has an annual turnover of £22 billion and supports 260,000 jobs, most of them highly skilled. In 2016, its export orders were worth £5.9 billion. The sector is characterised by an innovative supply chain and contributes heavily to the manufacturing sector.
Just like the aerospace industry has specific requirements that need to be met when it comes to the creation of parts and components for aircraft or other applications, the military and defence industry also needs castings manufactured to certain specifications.
Due to this, as well the sector's mission-and safety-critical requirements, it's important that any products manufactured are capable of matching this variety, complexity and strictness. A foundry dedicated to manufacturing precision castings in a range of materials and alloys to the exact standards and demands of the industry is, therefore, crucial.
After all, castings need to be lightweight, to have the ability to come in every possible shape, to be flexible, to have tight tolerances and to have great surface finishes. In addition, the parts and components used in the industry also need to be made from a variety of materials, from aluminium to high-carbon steel.
This is possible through investment casting, which allows for the creation of specialised parts to your exact demands.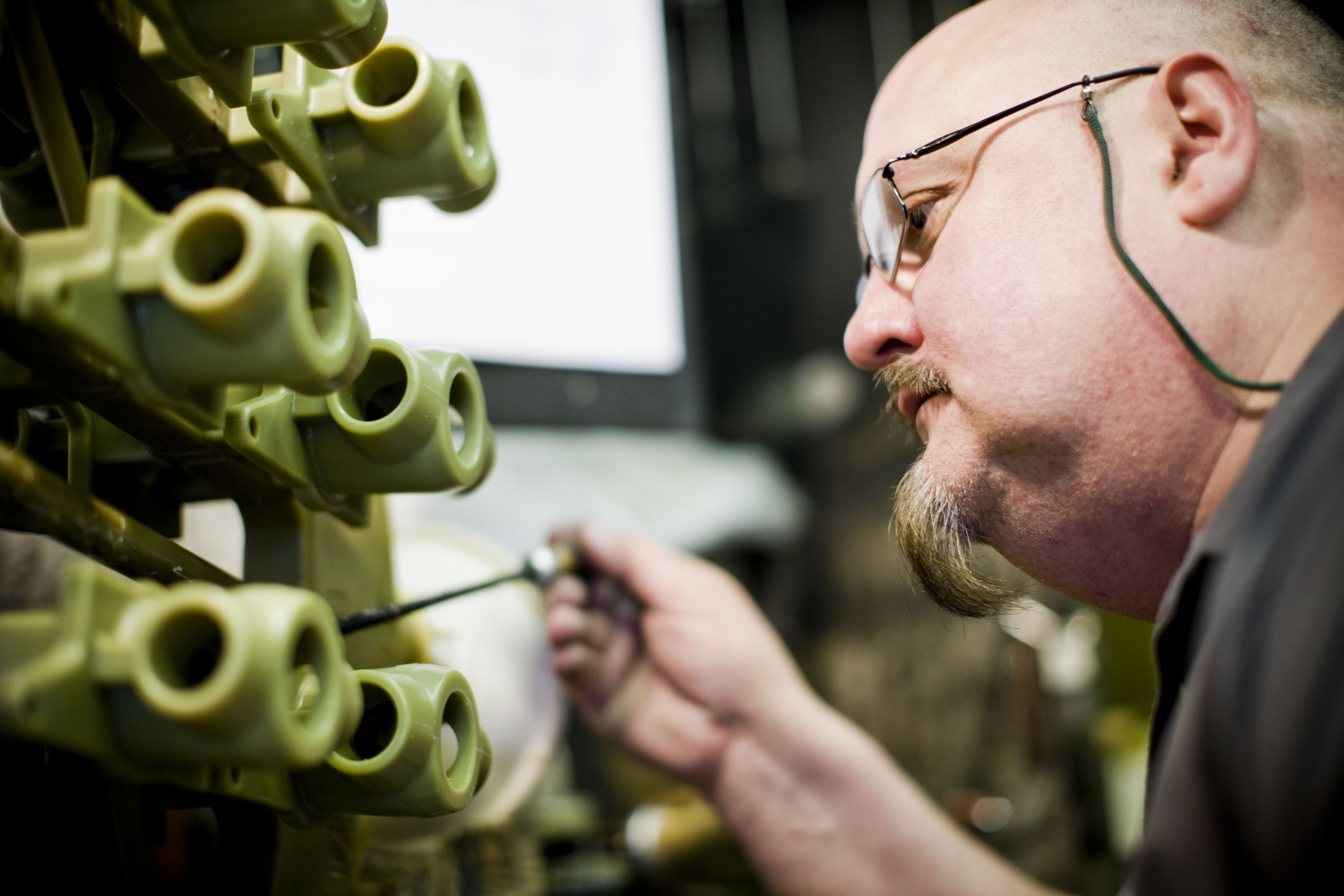 Benefits of Investment Casting in Military and Defence
Investment casting is a technique that has been perfected over thousands of years to the modern iterations we find today. The reason why this method has survived for so long and still remains one of the most utilised in manufacturing is due to the many advantages it offers.
For example, the process offers long-life tooling, excellent surface finish, high-dimensional accuracy, the ability to cast intricate and complex parts, the ability to use a variety of metals (including alloys), reliability and repeatability, and the lack of need for secondary machining.
At Dean Group, we not only specialise in this process, but we have created our own method as well. Our aluminium investment casting (ELITE) process is suitable for applications where weight, strength and casting soundness are a concern, such as the military and defence sector.
The gas-tight parts with thin wall sections, the consistently high range tensile results, the enhanced microstructure, the good surface finishes and the flexible production volumes are all advantages of the ELITE process.
In addition, because we understand that the industry requires geometrically complex parts of all weights and sizes, we offer castings that range from a few grams to 15kgs in weight, as well as a few millimetres to 500m x 500m x 500mm dimension-wise.
Key Properties of Military and Defence Castings
Through investment casting, it's possible to manufacture castings for applications such as weapons, missiles, radar and communications equipment, tanks, and more. These castings are varied, ranging from valves, hinges and gun triggers to bearing shells, launcher components and bolt carriers.
But what do we look for in the investment castings we manufacture? All of the parts created for the military and defence sector have to be durable, resistant to wear and tear, resistant to corrosion and of the highest quality.
They need to be able to perform even under the most extreme environments and circumstances as well, so they have to be manufactured with the best, high-specification materials. These castings also have to undergo the most rigorous of tests.
Not only are machine tolerances demanding, but surface finishes are vital and lead times critical. Other properties of these castings include their ability to withstand extreme temperatures, as well as abrasion, and often have to be produced in mid to high volumes.
Because the investment casting process allows the production of complex parts, it's the ideal method to deliver technologically-advanced solutions that meet the strict requirements of the sector. Choosing the right investment company for you is key, so that you can ensure the quality of your final products.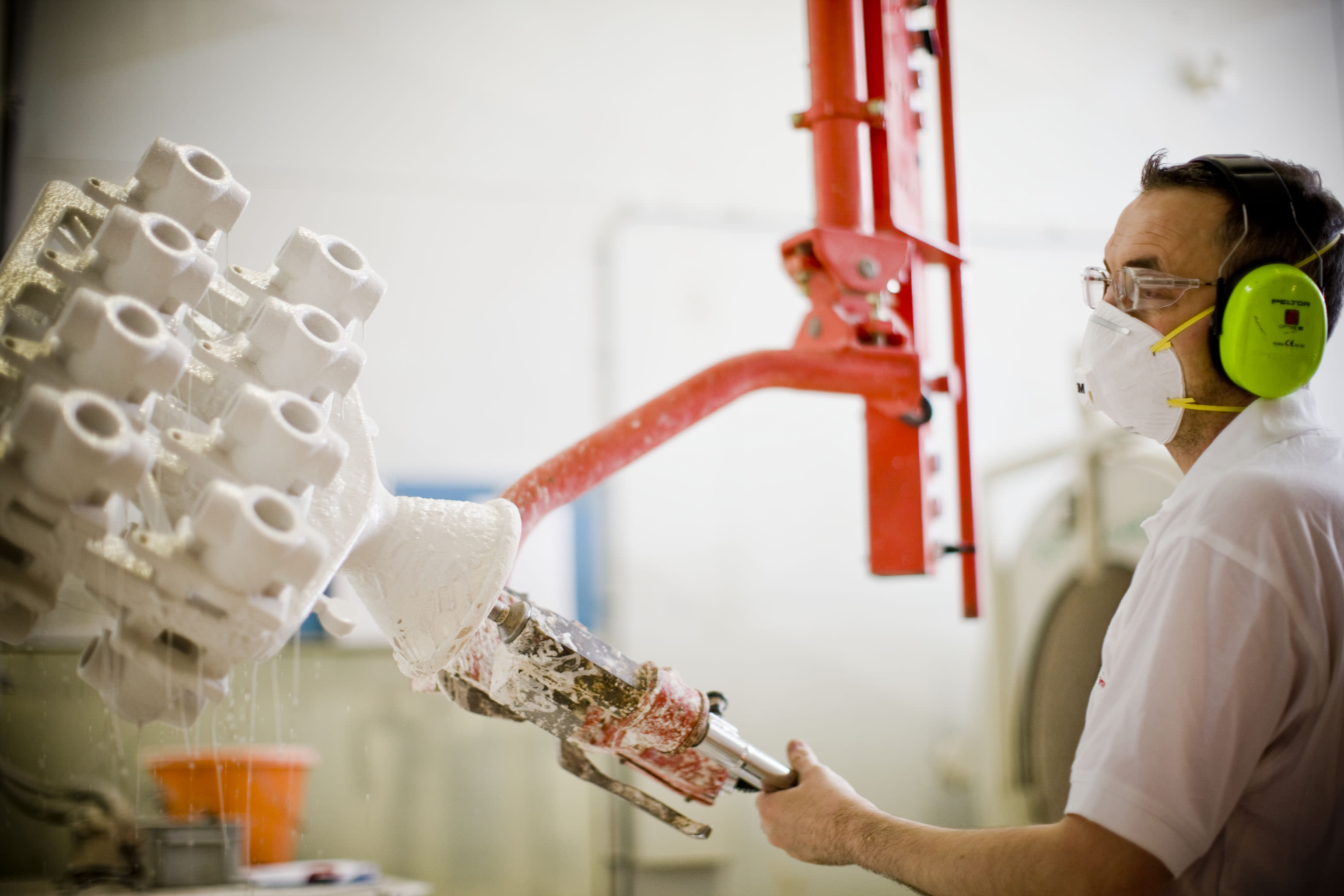 As a member of the Cast Metals Federation and the Northwest Aerospace Alliance, we are aware of just how important quality, competitive prices and excellent customer service are, and we work together with our clients from product design to completion. WE also hold ISO 9001:2015 approvals to complement our superior product offering.
Each project is unique, so our castings reflect your specific needs – get in touch to learn more or send us your enquiry; we're more than happy to answer any questions you may have.
‹ Back to News
Contact Us